Solid pendant for the CRYPTO-BOX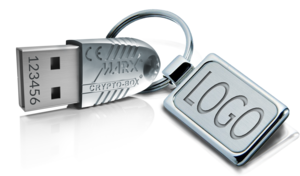 Metal key-chain tag for the CRYPTO-BOX available in chrome.

Optional professional laser engraving available.

Heavy-metal durability.

Includes key ring to attach to the CRYPTO-BOX.

Size: 43 x 25 x 4 mm.

Lasering: 25 x 15 mm.

Perfect for engraving serial numbers, customer logos, or individual labeling.