Implementation of the CRYPTO-BOX into the source code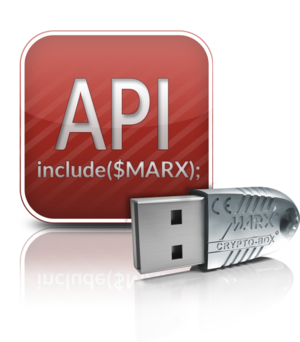 Protection with API implemented directly into the source code of your application for maximum flexibility.

Protect and license your software by using your individual implementation strategy.

Smarx®OS supports all major compilers and IDEs such as Visual Studio (including .NET), Delphi, Java, etc. and platforms (Windows, Linux, macOS, iOS, Android).

Any number of applications with individual licensing options can be protected simultaneously with one CRYPTO-BOX.

Define the necessary partitions and data objects for implementation with API into the source code.

The Data Objects Manager facilitates the management of smart data objects in the CRYPTO-BOX memory partitions.

Data Objects can include expiration dates, usage limits, network licenses, customer-specific memory, etc.

Each application may have its own customized storage area (partition) in the CRYPTO-BOX memory.