Clear plastic pendant with inlay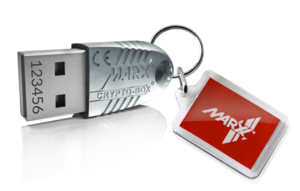 Clear rectangular polymer pendant with exchangable insert sheet.

Includes key ring to attach it to the CRYPTO-BOX.

Insert is applicable for printed logo, serial number or individual labeling.

Tear-proof, weatherproof and very durable.

Size: 47 x 30 x 6 mm, inlay area: 35 x 25 mm.