Dongle for the parallel port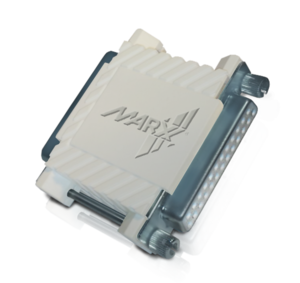 Support for single PCs and networks with only one CRYPTO-BOX Parallel per network.

Individual network license counter configuration possible - via License Control System (LCS®).

Remote programmable with Remote Update Management System (RUMS), incl. network license counter reprogramming.

Compatible with MARX Programming Interface (MPI).

Customization according to clients specifications possible.

Eight 5-byte ID codes, five of which are user programmable.

50 bytes of secure memory in RAM1, password protected.

433 bytes of secure memory in RAM2, protected with programmable password.

Predecessor of the CRYPTO-BOX USB series with Smarx API.

Fully compatible with discontinued CRYPTO-BOX Parallel Versa (CBV).

Reliable 32Bit software protection under Windows, DOS and OS/2.