Converts MPI formated CRYPTO-BOX units to Smarx OS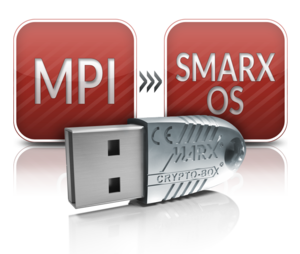 Tool kit for converting MPI formatted CRYPTO-BOX to Smarx OS.

Simplifies making changes and updates on current MARX solutions.

Easy conversion of existing MPI proprietary information.

More security and preparation for the future with 64 bit support.

Contains a Smarx OS CRYPTO-BOX formatted with private customers to test coding of existing projects.