Converts MPI formated CRYPTO-BOX units to Smarx OS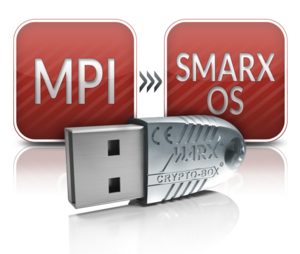 Tool kit for converting MPI formatted CRYPTO-BOX to Smarx OS.

Simplifies making changes and updates on current MARX solutions.

Easy conversion of existing MPI proprietary information.

More security and future-proof with 64 bit, Linux, macOS support.

A Smarx OS formatted CRYPTO-BOX with your customer specific configuration and the latest Smarx OS Protection Kit (PPK) are included to the MPI2Sx Kit for immediate start.