Dongle for RS-232 serial port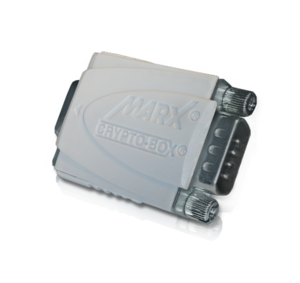 9 pin RS232 serial interface for usage in industrial environment, or customized serial port projects.

Any platform with serial interface
(PCs, Workstations, Set Top Boxes, controlling units, etc.)

For Windows XP/2000/NT4/Me/9x, Linux and Solaris/Unix, or support for other environments on request.

Supports a subset of the Smarx (CBIOS) API and the MARX Programming Interface (MPI).

AES/Rijndael implemented in hardware - the encryption key never leaves the hardware!

Unique Serial number for every CRYPTO-BOX unit, 4 kBytes of secure memory.

No device drivers required.

CBS3 Protection Kit includes libraries and sample code.