Dongle for RS-232 serial port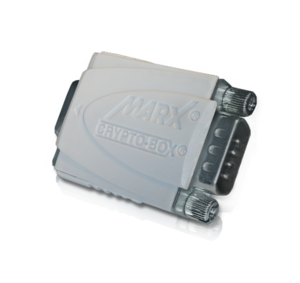 9 pin RS232 serial interface.

For any platform with serial interface
(PCs, Workstations, Set Top Boxes, controlling units, etc.)

Especially suitable for usage in industrial environments, or for customized serial port projects.

For Windows, Linux and QNX, support for other environments can be provided on request.

Supports a subset of the Smarx OS (CBIOS) API.

AES/Rijndael implemented in hardware - the encryption key never leaves the hardware!

Unique Serial number for every CRYPTO-BOX unit, 4 kBytes of secure memory.

No device drivers required.

Please contact us for any inquiries on supported environments and available libraries.