CRYPTO-BOX support for mobile devices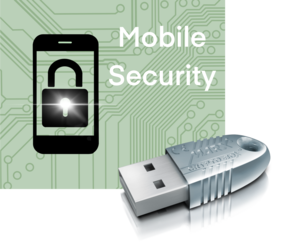 Supports iOS and Android.

Access to the CRYPTO-BOX via the Cloud.

Direct access to a CRYPTO-BOX at the local USB port (Linux/Android).

Protection for apps far beyond the capabilities of standard protections under Linux, iOS and Android.

Perfect for industrial applications and for sensitive corporate apps.

Corporate usage in combination with BYOD (bring your own device): Applications and data can be used only within the company network.

Custom configurations for many protection and licensing scenarios.

We do customer specific modifications and development - give us a call!