Encryption of digital media content with the CRYPTO-BOX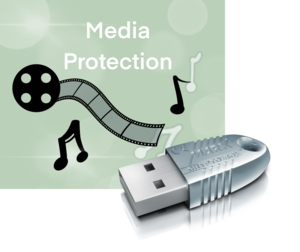 Encryption of digital media, audio and video files, DVDs, documents, web pages, and Flash content.

Secure transmission and storage of digital content.

Protection of confidential documents or internal product presentations in corporate networks.

Enhanced safety for granting licenses for the distribution of digital media.

Protection of web pages including embedded multimedia content such as pictures, video, or audio.

Support for audio playlist (m3u, pls).