Encryption and protection of digital documents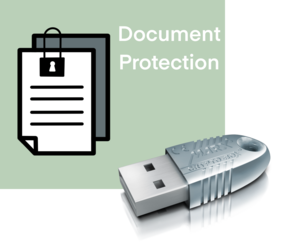 Document Protection is included in the SmarxOS Application Framework, a sophisticated all-in-one solution which protects software, data and provides flexible end user management, including remote updates.

Secure distribution and sharing of documents through the Internet or email.

Individual licensing options such as setting an expiration date or disabling the print option.

Only users with a valid CRYPTO-BOX get access to the encrypted documents.

Supports all common formats
(PDF, DOC, RTF, Excel, TXT, etc...).

All Windows version from XP and up are supported.